Would you like to…
Learn how to use transformative energies and NLP to facilitate mental, emotional, and physical healing in yourself and others?
Let go of unconscious and energetic liming beliefs and family programming?
Expand your intuition (clairvoyance and clairaudience) and your ability to discern the human energy field?
Be able to heal and transform other people?
Open up to endless new possibilities in your life?
Have more joy in being alive?
Connect with your more of your true self and your inner wisdom?
Become part of a community of talented people who use their skills and heart to support one another?
Have fun doing it?
…YES?  Then please explore the resources on this site and join us on the next free teleseminar to experience the benefits of Energetic NLP for yourself.
Read our new article in Rapport Magazine (UK)
Listen to Steve Nobel of Alternatives in London interviewing Art about Energetic NLP
Audio clip: Adobe Flash Player (version 9 or above) is required to play this audio clip. Download the latest version here. You also need to have JavaScript enabled in your browser.
Energetic NLP combines the best of :
NLP (Neuro-Linguistic Programming)
transformation energetic work
energy healing
intuition development
It is a system of simple tools and techniques that allow you to clear and develop your energy field to promote personal development on all levels.  In addition you can use the tools to do energetic healings for others.
Energetic NLP was started in 1985 by Art Giser.  Over the last 25 years, through studying with all the developers of NLP and prominent spiritual leaders, Art has continued to develop Energetic NLP into the wonderful field that it is today.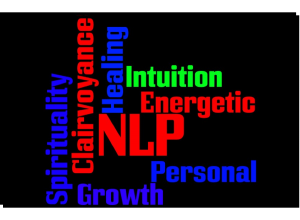 In this video, Art guides you through a simple and powerful process to clear your energy field and energy centers.
Energetic ENLP™
Events with

Art Giser

, Founder
For dates of forthcoming events and details of how to participate, see the Calendar page. For details of these events click on the "Workshops" tab at the top of the page.