Join a wonderful group to help people all over the world bring more spirituality into their decisions and daily actions. And
receive an energetic clearing and spiritual opening for yourself, too.
If people all over the world were to connect with their own spiritual nature and bring that into their daily actions and decisions, the world would be a better place. You can help make this a reality.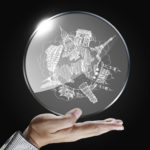 As part of the telesession, you will strengthen your connection to your own spirit and inner wisdom, and receive a personal transformative energetic clearing and healing.
The 35-minute calls are on Sundays (new day) at:
10am Pacific Time/ noon CT/1pm ET/ 6pm UK/ 7pm Europe/ 8pm Middle East.
You can participate over the telephone or over the internet.
The sessions are lead by Art Giser, the developer of Energetic NLP, www.EnergeticNLP.com

We thank these organizations for promoting Change the World From Your Living Room:
Please sign up for Change the World From Your Living Room now!
Next session is Sunday, May 21, 2017
10 AM PT/ 11 AM MT/ 12 CT/ 1 PM ET/ 6 PM UK/ 7 PM CET/ 10:00 IST
Sessions are 35-45  minutes


http://changetheworldfromyourlivingroom.com