More...
​Is This You?
Many wonderful people who have worked on their personal development

feel,

that in spite of all their efforts, they'r

e not realizing their full potential

.
You may be dissatisfied with certain aspects of you life: relationships, health, career, business, or abundance.
You may feel you are on this earth for some purpose, but you get confused by shoulds and "what's possible" and either can't get a handle on what your mission is or don't know what to do about it."
Or everything my be fine, and yet you feel (you know!) that so much more is possible for you!
You feel that you are so much more than you have manifested in your life
So no matter how "good" or challenging your life is at the moment, you know that you are not manifesting your full potential.
---
The Problem is That You Haven't Achieved "Whole Being Permission".
You are unaware that the different aspects of yourself --your spirit, soul, conscious mind, unconscious mind, and body -- are working towards DIFFERENT goals and are not in alignment!
I was shocked years ago when I first noticed that MOST people did not have Whole Being Permission. No wonder some parts of their lives were limited! The different aspects of themselves were trying to manifest different and opposing things!
This is why sometimes hard work, visualizing what you want, and "the law of abundance" seem to work, and sometimes in spite of all of your efforts, you don't achieve your goals, you aren't fully happy, feel disappointed or just give up on some of your goals and dreams.
You achieve Whole Being Permission when:
You create an aligned agenda for your life. The different aspects of you: your body, unconscious mind, conscious mind, soul, and spirit have the same goals for your life
When you have cleared, healed, and evolved your karma, spiritual contracts, beliefs, and unconscious and energetic programing to allow for your goals to be manifested
You are guided and supported by your Miraculous Self
It is time for you to Discover Your Miraculous Self!
What is My Miraculous
Self
?
Most of us have a sense that there is a bigger self that goes far beyond the limitations of our personality.
Buried underneath layers of unconscious, spiritual, and energetic programming and beliefs is your Miraculous Self.
But we find it difficult to access that bigger self.
Over 34 years of working with people, I have discovered that most people's spirit and inner wisdom are NOT in agreement and alignment on what to create in their lives. This creates unnecessary hardship and pain.
Your Spirit has a vast perspective and understanding of life and how your life fits into the big picture of existence. It knows that many different life paths will lead to your spiritual growth, even the ones with a lot of struggle and suffering. It loves and has compassion for your human existence, but it respects your free will and right to make decisions. In many ways it is like the perfect parent: "Whatever you want dear." It will support your conscious and unconscious choices, even when they lead to a life that has more struggle hardship, and unhappiness.
Your inner wisdom is human and is deeply committed to fulfilling your authentic goals and your true heart's desires.
Your Miraculous Self has gifts, talents, and abilities that you have only dreamed of
When you align the vast awareness of your spirit with the practical humanity of your inner wisdom you create Your Miraculous Self.
"For most people, the greatest good they could do for themselves is to change their

energy

."
Deepack Chopra
author and teacher
Art is an extraordinary man. I could listen to him for infinity. There wasn't one thing on the courses that I was not interested in. A fascinating and exciting – oh and FUN – journey!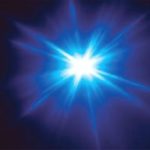 Julia Sawalha
actress
Do You 

Want

to:
Be guided and supported by your inner wisdom and spirit?
Have better relationships and more love in your life?
Learn easy and powerful Energetic NLP processes to clear other people's energy and retrieve your enregy from them
Accomplish more of your goals and true heart's desires
Clear other people's energy and programming from your energy field?
Clear and heal Karma?
Clear and heal energetic and unconscious programming
End or revise spiritual contracts that limit your life and happiness
Have a more miraculous and magical life?
Have a happier, more authentic, more successful, and more successful life?
Replace conscious and unconscious limiting beliefs with your inner wisdom and information from your spirit
And do it in a way that is easy, fun, safe, affirming and nurturing.
"Energy work is a new and "woo woo" concept to me – or at least it was a few months ago and still a lot when I started the program. I couldn't be more delighted that I decided to attend. The processes and content of this workshop are awesome and simple and so powerful, for me and for the people I've worked with. I'm not sure what's happened to me over the last few days but whatever it is/was , its been so powerful. I have discussed new ways of relating to people and their energy fields which will make a huge difference to the coaching I do for my clients. I'm so excited about the new tools I have in my toolkit."
Jane Hafren, Manchester, UK
Director of 'Potential Works' and coach for Dr Joanna Martin
"Art is a superb and gifted trainer, one of the best. He combines warmth and humor with exceptional clarity, and is absolutely committed to his participants achieving their goals."
Leslie Cameron-Bandler

co-developer of Neuro-Linguistic Programming and author of five books on NLP
Create Whole Being Permission for Happiness and Success
Be Guided and Supported By Your Miraculous Self -- Experience More Wonderful Synchronicities in Your Life
Have "Whole Being Permission" -- Align the Desires, Wants, and Needs of Your Body, Unconscious Mind, Conscious Mind, Soul, and Spirit so That You Manifest More of Your Goals
Live From Your Authentic Self -- Learn Easy, Powerful, and Rapid Ways to Clear Other People's Energy and Programming From Your Energy Field and Retreive Your Energy From Other People.
"I've never been in a workshop that was so fun, safe, and powerful"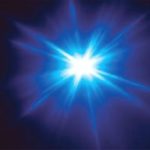 A workshop participant in Tucson, Arizona


"A truly life changing experience (this one really is!) and everyone will get enormous benefit and lots of fun along the way"
Judith Hanson
Kettering, UK
"The

Discover Your Miraculous Self

Online

Program

"
During the sessions you will
Clear and Heal Karma
End or Revise Spiritual Contracts That Limit Your Life and Create Suffering.
​
Deep Energetic and Spiritual Clearing Transformation
Clear and heal energetic, unconscious, societal, ancestral, and familial programming.
Heal traumas.
Release other people's emotional energy that is stuck in your energy field
Clear karma and spiritual contracts
Release programming that tells you how you are supposed to be as a man, woman, or transgender
Replace programing with your inner wisdom and spiritual information
Energy Hygiene -- Live From Your Authentic Self
4 Simple and Powerful Energetic NLP Process that you can do in 5 minutes, twice a day to clear other people's energy, thoughts,

emotions

, and programing out of your energy field.
These simple processes will clear the path so that you be guided by your Miraculous Self
End or Revise Spiritual Contracts That Limit Your Life and Create Suffering.
Align the different aspects of your AUTHENTIC SELF -- your body, unconscious mind, conscious mind, soul, and spirit
​
Embody (Grok) that You Are a Beautiful and Powerful Spiritual Being
Go beyond experiencing yourself as your personality, and embody that you are a beautiful and powerful spiritual being.


Create a Happier, More Successful, and Miraculous Life

Go beyond experiencing yourself as your personality, and embody that you are a beautiful and powerful spiritual being.
Have more synchronicities, support, opportunities
a. Balance deliberate creation and dancing with the unfolding of life
Realize more of your full potential​
"Art Giser's work powerfully combines NLP and energy utilization. He guides the individual to new levels of awareness that create a pathway to deeper connections with the instinctual self"
Ann Gardner, PH.D
NLP Trainer
Discover Your Miraculous Self Online Program
Five 70 minute live sessions
Recordings of the sessions that you can use if you miss a session, or to increase the benefits by listening again and again.
A members page with on demand bonus audios and videos that you can continue to use to keep enhancing your Miraculous Life after completion of the program
Two recorded, Unleash the Energy Of Abundance Sessions to open you up to more abundance
One bonus ticket for a 3 day live Energetic NLP program in Los Angeles, California in 2018 (and the option to buy a ticket for a guest at a huge savings off the full tuition)
A free copy of Art Giser's book,

Discover Your Miraculous Self

when it is published in December

The sessions will be on Saturdays. The first session is Saturday, November 11
10:30 AM PDT/ 11:30 MT/ 12:30 CT/ 1:30 ET/ 4:30 PM BRST/ 6:30 PM UK/ 7:30 PM CET/ Midnight IST/ 5:30 am +1 day Sydney
Login information will be provided not later than 4 days in advance
A few spontanious comments from participants in online Energetic NLP programs
When people participate online, they can ask questions, give feedback, and share experiences. Here are just a few of thousands of comments people have submitted from other online Energetic NLP programs.
Thank you, Art--you are the ultimate stress-free healer. No extensive list of rules; no rigidity--exactly what the doctor would have ordered, had he been so wise. I am very excited to be in the class next month!
Thank you, Art and everyone. My cheeks hurt where I smiled all the way through apart from a few tears when releasing childhood trauma xxx
Thanks, Art! It was wonderful! :)
Just want to mention that I think what you offer is ABSOLUTELY WONDERFUL. What you have created as a teleconference is convenient and the handouts are fabulous"
am so grateful
I now feel that I have an exciting future ahead of me!!!!!!"
beautiful session! loved the energy!. thank you Art! thank all you beautiful people!
Inexplicable beauty and purpose flow out of this point. "I Am" after these sessions with you my friend Thank you
The best I've felt all day.. Just what I needed. Much love n gratitude to ALL
Thank you Art - fantastic! hope to meet in person sometime.
This was fantastic as usual. Will you put up a replay?
Thank you so much Art. It was lovely to be part of this teleworkshop. Really hoping I will still be in the UK to attend the weekend workshop in April.
Thank you, sending you much love XXX
Thanks Art. Wonderful session I'm yawning non-stop (note: some people release energy by yawning)
"Thanks for a great session. I feel enthusiastic, creative, energized, aligned in a purposeful way and open to possibilities. I've awakened.
---
Investment
Tuition is $1500
The "Early Bird" scholarship discount of $505 dollars ends midnight on Nov. 9th
​
aWith the scholarship, the tuition is $997. It is automatically divided into two monthly payments of $497.50

Note: we are not charging, as everyone else does, an extra fee for having monthly payments.


f you genuinely want to attend and really, truly can't afford it, email us to apply for a scholarship. Please explain your special circumstances (unable to work due to illness, etc). We have
a very limited number of scholarship
s
and payment plans available.
​
After November 9th the tuition will be the full $1500
---


Frequently Asked Questions -- FAQ
What if I am not sure if the program is for me?

No problem, no risk.

If you decide the program is not for you (unlikely) you have until the day after session two to change your mind. Just email us asking for a refund and you will cheerfully receive it.

We want everyone in the program to love it!!!!

Should I invest the time and money?

We believe that the return on investment of Discovering Your Miraculous Self is priceless. What is the cost in health, money, and joy to not live an authentic life? What is the cost of feeling insecure and holding yourself back? You have three things to decide: (1) Sense if the program resonates with you (2) Do you think you are worth investing the time and money into your personal and spiritual development (we know you are!)? (3) If the answer to the first two questions is "yes", than why wait? We don't want you to later regret that you didn't act now. Additionally, you will receive a bonus download of two sessions of

Unleash the Energy of Abundance

you can use to help you open up to more abundance.

How Can I be sure

that

I will like the program?

You have until the day after the second session to decide if you the program is for you. We are confident that you will be thrilled to be in the program. If not, just email us by midnight of November 19, and we will cheerfully refund your investment.
How can Art transform my energy field and programming from a distance?

The evidence that energy work at a distance is effective has been demonstrated in many scientific experiments. Over 99% of Art's work is done remotely with people all of the world. This has been experienced by thousands of peop[e.

Will I get individual attention?

Yes in two ways. (1) There will be time to ask questions during each session about the that day's session or previous sessions. You can submit them in advance by email too. (2) When Art works with groups, the energy is customized for each individual (he will explain how that works during the first session).

What if I have to miss a session?

No problem. All sessions will be recorded and available on the member site. You can submit questions in advance, so I can still answer your questions on the program even if you can't attend the broadcast.

Do I have to wait until the first s

ession?

Nope. Start benefiting right away by using the audios and videos on the members page.
Early Bird Discount Ends November 6, 2017 at midnight Pacific Time
Bonuses
--- ​One ticket to a special 3 day Energetic NLP workshop in the United States in 2018
If you sign up by midnight, November 6, you will receive these bonuses
--- Two group online sessions with Jeffrey Tambor
Jeffrey Tambor
Seven years ago Jeffry attended a talk by Art Giser on Energetic NLP. It changed his life. He attended many of the Energetic NLP programs and trainings. He then started informally collaborating with Art, and is now a part of the Energetic NLP team. He brings to Energetic NLP a deep knowledge on trauma., Eastern spiritual systems, and much more. He is partnering with Art Giser on the further development of Energetic NLP. Along with his skills and abilities, Jeffrey brings heart, passion, and an infectious joy to his work.
Jeffrey Tambor Session 1: Embody Your Miraculous Self
Learn practices and processes that will help you to more fully embody and ground your Miraculous Self into your body and your life. You will begin to learn to navigate and work with places in your body, unconscious mind and energy system that jam or get stuck in resistance as you more fully embody your Miraculous Self.
Jeffrey Tambor Session 2: The Keys to Establishing New, Empowering Spiritual and Energetic Habits
We have all learned new techniques or practices and then not implemented them in the past. You are getting an amazing vehicle with ENLP and we want to support you in using the techniques you're getting to the fullest. We want to support you in strengthening your motivation and making the new techniques into well established habits. This class/practice will help to strengthen a deep motivation for and habit to use the tools and practices that actually work to support freedom from suffering and creating deeper happiness.. It will help you  shift away from your old coping mechanisms and the old ways you use to try to get happiness.. It will help you create new positive habits of implementing the skills, teachings and techniques you are learning in a more natural, easy and automatic way, Especially in challenging circumstances when you need them most!
I want to discover my Miraculous Self and lead a happier, more successful, more miraculous life , Risk Free!
100% Satisfaction Guarantee
You are fully protected by our 100% Satisfaction-Guarantee. You have until the end of the day after session two to ask for a full refund. .WE only want you in the program if you are loving the experience and benefits you are receiving from it.
" I have had the privilege of knowing Art for more than 20 years. In all my interactions with him, I have found Art to be a man of integrity, intelligence, skill and heart. In addition, Art has tremendous versatility. He can address the delicate personal and emotional terrain of human emotions and at the same time stay focused on achieving practical outcomes. I wholeheartedly recommend him as a trainer, coach, consultant and practitioner. Whatever the situation is, Art will be able to help!"
Robert Dilts
Robert Dilts, one of the leading developers of NLP, and author of 14 books on applications of NLP . "
""Art Giser is a fine person as well as being a truly gifted teacher and healer. We have seen and experienced the deep changes that can occur as a result of his fascinating work. He blends energy work with powerful NLP patterning about as well as it can be done. We both recommend his training and his work."
Tim Hallbom, President, Kris Hallbom, Co-Director of The NLP and Coaching Institute of California
---
Here Are 2 Brief Videos Of Participants in Energetic NLP Programs
I want to discover my Miraculous Self and lead a happier, more successful, more miraculous life with more vitality, No Risk!
P.S.: Remember that the bonuses will expire on midnight November 6th.
P.P.S.​ Remember there is not risk to you, If for whatever reason you are not satisfied with the program, you just need to email us November 19th to receive a full refund.
---
About Art
Giser​


Art Giser is the creator of Energetic NLP and a gifted healer and intuitive. He created Energetic NLP to provide rapid, easy and powerful ways for people to unleash themselves. Ways for you to let go of limiting beliefs and old energetic programming which no longer serves you, and unleash your Miraculous Self.



Infamous for his innate sense of fun, his mischievous way of training and his light-hearted approach, your time with Art will be full of light, joy and a lot of laughter! Even though he has a strong scientific background, you will never feel 'lost' as Art has the knack of explaining the science behind Energetic NLP in a clear and concise way.
Art has over 33 years experience in and study of NLP, science, psychic development, and energetic and spiritual healing. Art has a diverse background..He managed a research lab in reproductive endocrinology for 11 years at the University of California, San Francisco Medical School. He also is an excutive coach and works with some of the world's largest companies to develop leaders and highly collaborative and high perfroming teams.
Art studied with all of the major developers of NLP including Richard Bandler, John Grinder, Leslie Cameron-Bandler, Michael Lebeau, David Gordon, Robert Dilts, and Steve and Connie Ray Andreas. He was also part of the NLP research team headed by Leslie Cameron-Bandler, David Gordon, and Michael Lebeau that developed Imperative Self Analysis. He was one of the first 2 trainers certified by them to teach Imperative Self Analysis. Art is a Member of The Association for NLP in the UK.
Art has been an NLP trainer and taught energetic transformative work & intuition development for over 33 years. He currently lives in Los Angeles and San Francisco, and has clients in the US, Europe, Asia, Africa, Australia,and South America. For the last 33 years, Art has studied intensively with a diverse group of spiritual teachers, intuitives, and healers including: John Friedlander – author and teacher, John Fulton – founder of Aesclepion, Joseph Martinez – former president of the Philippine Psychic healers Association of America, and John Norman.
Art has had two empowerments directly from the Dali Lama of Tibet, and the internationally known Brazilian healer, John of God, has been helping Art to increase his healing abilities for the last 14 years.

"I met Art 26 years ago. We had both studied psychic and human development for many years already. Immediately we began an exciting collaboration that has grown more and more exciting.

I have observed Art becoming ever more skillful, powerful and effective; synthesizing meditative disciplines from the East and the West, and even from South America, into a unique, extraordinarily helpful system. Art stays grounded and adventurous, practical and visionary; and can communicate all this information clearly and directly."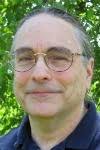 John Friedlander, author of

Psychic Psychology

and

Basic Psychic Development: A User's Guide to Auras, Chakras & Clairvoyance



Last Chance!

I want to discover my Miraculous Self and lead a happier, more successful, more miraculous life with more vitality!
With No Risk