Discover how to Live a Charmed Life
To live a "Charmed" life means:
"To be unusually lucky or happy as though protected by magic"
Would you like to lead a charmed life? To be unusually lucky?
During a war, Mother Teresa wanted to send ambulances out to pick up civilians who had been injured and bring them to hospitals. A government official told her, "That would be fine, but what will you do If there is artillery fire?" She answered, "There won't be any artillery fire."  The ambulances went out, they picked up the injured civilians, and there was no shelling. This is an example of a charmed life!
In this packed one day program, you will:
Open up abilities hidden in your energy centers (chakras)  that enable living a charmed life.

Set your energy field to be charmed

Clear programming (energetic, societal, family, and other programming) that blocks you from living a charmed life.

Release karma that interferes with living a charmed life

Revise or end spiritual contracts that interfere with living a charmed life

Use universal and earth energies to lead a charmed life

Connect with your spiritual guidance

Energetically set up 2011 to be an amazing year for you.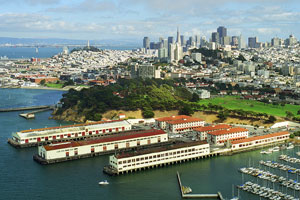 Dates and times
San Fran­cisco, California
Ft Mason on the exquisite San Fran­cisco Bay
http://www.fortmason.org/aboutus/visitor-information/directions
10am-5:30pm
Sunday, the 6th of May, 2012
Normally $175
Early Bird discount is over, but you can still get a discount until May 5:

only $100
Yet another special:


You can bring up to 2 guests. They could come for only $50. If you have guests to bring, email Art at art@EnergeticNLP.com  Please put "guests" in the subject line, and Art will send them a special sign up link.
Special Discount if you sign up for both one day programs by 9pm May 3rd
Using Miracle Energies on Saturday , May 5
  and
Live a Charmed Life Now, Sunday May 6


Click on the link below to signup
Click here to signup for both one day programs
 For infor­mation on the Opening to Miracles Work­shop, click here
Art leading you in how to set the energy in the room you are in.
People talking about their experiences with Energetic NLP workshops: