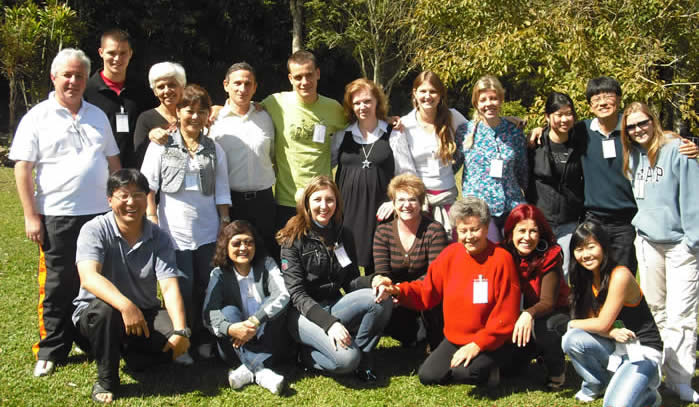 This is a 4-day live training with Art Giser in which you will learn the foundation tools of Energetic NLP.
By the end of this 4-day program you will:
Have enabled your intuition and ability to discern the human energy field
Be able to clear your energy field
Be able to help your clients clear their unconscious blocks energetically
Here's what you will receive
Live training with Art Giser, founder of the ENLP system
A 4-day training course complete with extensive manual
A Free pre-course group coaching telesession to help you clear energy and unconscious blocks BEFORE the program begins, so that :

you can get the most out of the program.
your skill development and personal growth begin before the program even begins!
we all get to know each other before we meet in person to begin developing a community

These are in addition to the 3 preview teleseminars!
FREE on-line guided imagery audio and video downloads for accelerated learning of the processes and tools used
Access to up to 4 FREE program on-line teleclasses
2 FREE post-course group coaching telesessions to ensure that you can and will use what you have learned to transform your life.
In these sessions Art Giser will present new material, you will get help in dealing with problems or challenges, and share your aha's and success stories with each other. You will get help with applying your new skills and talents. This will ensure that you are able to actually use the techniques in your daily life.
That is a total of 8 hours of telesessions, or more than a days worth of additional program for free (a typical workshop day is 5-6 hours of actual training).
The follow up group coaching sessions are a highly unusual benefit, we do not know of any other training program that is so dedicated to your acquisition of the skills and transformation of your life that they offer pre and post program teleworkshops to ensure that the program will change your life.
Trainings in ENLP Level 1
London, UK
2014 Dates

San Francisco, CA
2014 TBA

Los Angeles, CA
early 2013

Tucson, Arizona
January 2014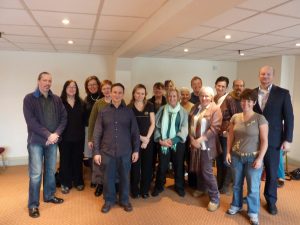 The 4-day Program includes:
Using Different types of energy
Opening your clairvoyance – "clear seeing"
Enhancing clairaudience – "clear hearing"
Recognize energies – visually, auditory and kinesthetically
Using universal, earth and nature energies
Using gold energy
Using your body's male and female energies
Harmonizing Chakras
Morphic genetic fields
Healing: How to do Hands-on healings
Healing: How to do Remote (distance) healings
Simple and effective techniques for energetic healing
The synergy of NLP and energetic techniques and concepts:
You will be able to use energetic techniques to enhance the effectiveness of the other modalities that you already use
Protection:

How to protect yourself from the negative energies your clients release as you work with them
How to make sure that you don't take on their issues
How to release any energies that you do take on

How to use energetic techniques to greatly enhance the transformative and healing work that you can do with your clients
Clear limiting beliefs and programming energetically
Help your clients get in touch with their true selves
Clear the energies and issues they have taken on from other people (especially parents and other family members) that cause them distress
How to release Karma, your own and your clients'
How to simultaneously help your clients, and create more personal and spiritual growth for yourself at the same time
Help your clients release their family's and other people's energies that are causing them to have problems
Enhance your intuition and "knowing"
As you clear other's energy out of your own energy you find a deepening sense of knowing yourself and losing the reactions that aren't your own. This enables you to determine:

Who you really are
What you really want
What your life purpose is

Deeper knowledge of yourself and your spiritual healing
Setting the energy in a space to enable transformation by creating a healing/miracle space:
How to ground and set the energy of a room or meeting
How to be grounded and in touch with all your abilities
Testimonials

"Art Giser is a fine person as well as being a truly gifted teacher and healer. We have seen and experienced the deep changes that can occur as a result of his fascinating work. He blends energy work with powerful NLP patterning about as well as it can be done. We both recommend his training and his work."

Tim Hallbom (president) and Kris Hallbom (co-director and coach)
 of "The NLP and Coaching Institute of California"

"Art Giser's work powerfully combines NLP and energy utilization. He guides the individual to new levels of awareness that create a pathway to deeper connections with the instinctual self.""

Ann Gardner,Ph.D – NLP Trainer

"Based on my personal experience, I believe Art Giser to be a gifted healer with a down to earth perspective. I am not qualified to judge whether their work is truly 'psychic" ­nor do I care about that. An NLP practitioner with an open mind can significantly enhance his or her awareness and effectiveness by studying with him."

Tamara Andreas – 
NLP Trainer & Author

"I met Art 18 years ago. We had both studied psychic and human development for many years already. Immediately we began an exciting collaboration that has grown more and more exciting. I have observed Art becoming ever more skillful, powerful and effective; synthesizing meditative disciplines from the East and the West, and even from South America, into a unique, extraordinarily helpful system. Art stays grounded and adventurous, practical and visionary; and can communicate all this information clearly and directly."

John Friedlander
 – Author of Basic Psychic Development: A User's Guide to Auras, Chakras & Clairvoyance and Psychic Psychology

"I have had the privilege of knowing Art for more than 20 years. In all my interactions with him, I have found Art to be a man of integrity, intelligence, skill and heart. In addition, Art has tremendous versatility. He can address the delicate personal and emotional terrain of human emotions and at the same time stay focused on achieving practical outcomes. I am frequently called upon to make referrals for a variety of coaching and consulting request and Art is always at the very top of my list. I wholeheartedly recommend him as a trainer, coach, consultant and practitioner. Whatever the situation is, Art will be able to help!"

Robert Dilts
 – A leading developer of NLP and author of 14 books on applications of NLP

"Energetic NLP fits perfectly with NLP – when you are helping someone release an emotion or a trauma then adding some energetic release enables them to get great results instantly, for once the emotion has really left you energetically there is no possibility of it returning. Energetic NLP offers you the ability to coach at a whole new level, you can help clients get remarkable new insights.

To learn the skill to release energy that is trapped in your body and has been for some time, has a profound effect on your health. It is so simple and yet so profound. I know what it is like to pick up other people's negative energy in the course of doing invaluable work with them; our own protection is essential to our health and well-being.

Art's method of delivery is fun, insightful and illuminating. I have learnt much about myself, and developed invaluable skills for my clients."

Olive Hickmott
. Health and Wellness Coach, Redbourne, UK

"Art is a brilliant teacher /trainer and a wonderful person. He is very humorous and it is a real enjoyment to attend his workshops".

Gabriele Asteriti Italy

"Art is a master in the art of the possible. And what's possible will exceed your wildest expectations. So don't delay : sign up now".

Elaine Hopkins, London

"Art is a pleasure to work with. His humility, sense of humour and authenticity brings out the best in each participant. I am extremely honoured and grateful to have learnt so much in four days. This was exactly the right course to take. You will just know if is the right course for you. I am eager to take level 2 next week."

Sukaina Juma, London

"Art has an easy and fun way of demonstrating techniques that help you to get rid of "stuff" and to make your life better. It suits everyone and it is astonishing how much you can learn in a few days – probably because Art's approach is so experiential"

Jo Lynn, London

"A truly life changing experience (this one really is!) and everyone will get enormous benefit ( and lots of fun along the way)"

Judith Hanson, Kettering

"I have done many workshops with other healers/self-improvement instructors and what makes Art shine above them all is his integrity and authenticity. The workshops are small and intimate with lots of practical hands on exercises and tools that you can take into your everyday life. Art is committed to helping transform your life and is generous about letting you share his knowledge with others. Plus its rare that an instructor will have dinner with attendees but Art does!"

Rona Magnay, London

"Many personal development trainings claim to be transformational, but Art Giser is the real deal. I know this will continue to benefit me personally, and take my work with my clients to a completely new level."

Sally Webster, London

"ENLP has really been transformational in my life and has helped me to become more authentic, peaceful and fulfilled. I love its ability to touch and connect with everyone who is open to it and have integrated it completely in my work with young people and corporates. Thank you Art!"

Genevieve Boast, London

"Every now and then there is a star that burns brightly heralding a new paradigm – Energetic NLP is an elegant synergy and development of our spiritual potential with in our every day reality delivered with a clarity, total empathy and professionalism that ensures that all participants are held in a generative, productive and most of all, a life changing space."

John Fielder, Ascot. Accredited Interactive Coach, Certified Trainer & Master Practitioner of NLP

"Energy work is a new and "woo woo" concept to me – or at least it was a few months ago and still a lot when I started the programme. I couldn't be more delighted that I decided to attend. The processes and content of this workshop are awesome and simple and so powerful, for me and for the people ive worked with. I'm not sure what's happened to me over the last few days but whatever it is/was , its been so powerful. I have discussed new ways of relating to people and their energy fields which will make a huge difference to the coaching I do for my clients. I'm so excited about the new tools I have in my toolkit."

Jane Hafren, Manchester. Director of 'Potential Works' and coach for Dr Joanna Martin

"An amazing 4 days, my life has taken a definite upturn since meeting and working with Art and the Energetic NLP principles"

Helen Bee, London

"When I came I already had an awareness that my energy was very low and that in several areas of my life I was stuck. My hopes were to understand and learn how to move forward. I have learnt this and far more. I see, understand and have the confidence to apply my learning and adapt to any new lessons as they come along. My energy system is glittering like diamonds and the future excites me."

Zena Hayward

"Arts humility, integrity and authenticity shine through. His knowledge runs deep and he is truly a catalyst for change"

Jason Browne

"I have already started to use ENLP techniques with my clients, incorporating it into other healing techniques that I use and am sure that it is enhancing the benefits my clients experience.

Art is such an amazing man with a wonderful gift for teaching and guiding his students and I feel privileged to have attended his courses. My sincere thanks to Art for sharing his wonderful skills.

Many thanks too to Solar Events for organizing the events and the tele-classes so well."

Pam Lawrence